Original (2006/11/15) | LJ Post
Scanlation: gomidog

■Traits of Japanese People that Americans have noticed.■

Yesterday, I asked American friends of mine to
tell me about some common features of Japanese people.
(*´∀`*)Apparently, the Japanese people Americans see are something like this.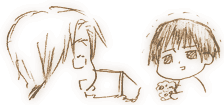 "If they get food that has coloring added to it
they'll accept it, but not eat it. They'll hold it in
their hand the whole time, but they won't eat it up."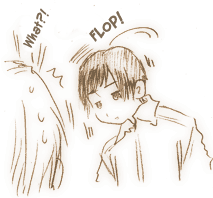 "Sometimes their head suddenly lolls down"
(I'm guessing this is probably referring to bowing)
This seems to scare Americans.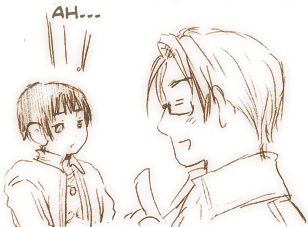 "When you say something they let out
a relaxed 'A- – – – – -h.' noise."
"A- – – – – -h."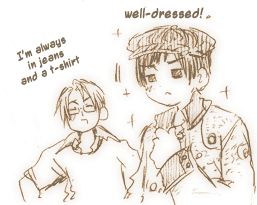 "They wear frightfully fashionable clothes every day.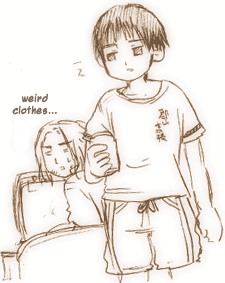 But when they are at home they wear really weird outfits."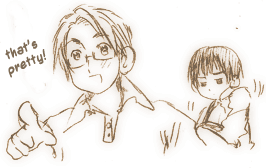 "For some reason…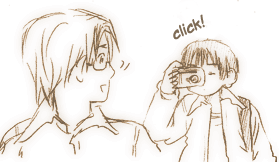 They always have a digital camera with them."


Japanese People【equip】
【weapon】digital camera
【armor】Fashionable clothes
When I look at Japanese people this way,
It seems like we are a very unique people.(*´∀`*)

■Extra Pictures■
These are American Sweets!



I'm sorry, I really can't eat them.|д゚) The above was taken in New York City.